Derrick Adams
"Interior Life"

New York, 64 East 77 Street
Inspired by a tenet of Catholic theology that describes "a life which seeks God in everything," Interior Life is a mediation on the intimate spaces of one's mind and home, each an analog for the other. Opening to the public on February 26, 2019, the exhibition includes new portraits on paper from the artist's ongoing Deconstruction Worker series, installed on custom wallpaper depicting imaginary domestic environments. Adams' spatial exploration of the relationship between the intimate and the infinite finds an ideal setting at Luxembourg & Dayan's New York gallery, which resides in the second smallest townhouse in Manhattan.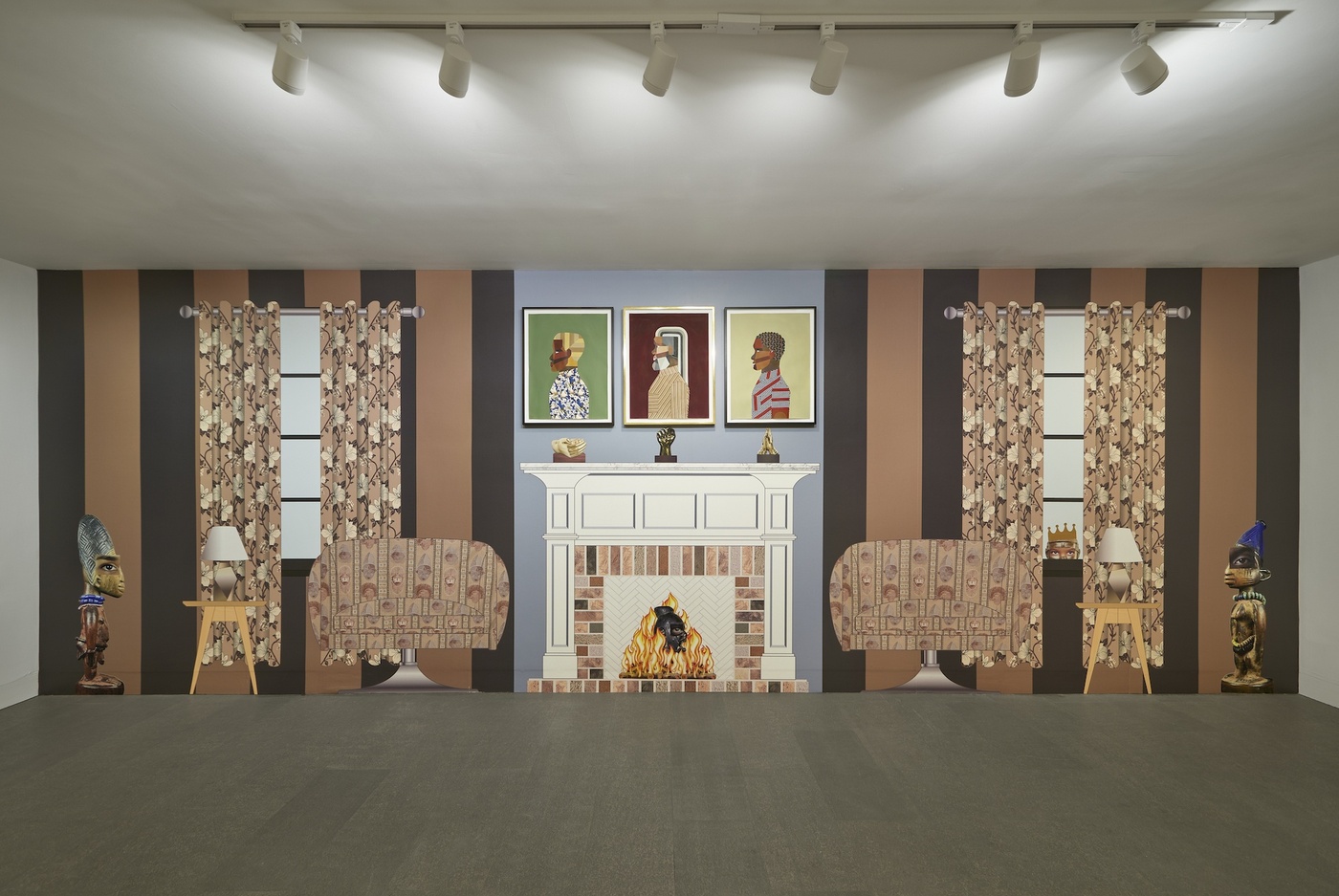 Adams' artistic mission to devise spaces for his figures is advanced by a sophisticated and highly personalized architectural vocabulary. The fundamental processes and presentation strategies of architecture are important in his work: floor plans, elevations, sections, renderings, and construction all perform as developmental states in what he has described as "non-traditional aerial landscape portraits." His Deconstruction Worker series consists of deftly collaged, kaleidoscopically geometric human figures that appear to live in concurrent states of atomization and coalescence. His angular constructed images of urban dwellers and the worlds that surround—and shape and reflect—their daily lives, suggest that human beings' carefully created physical environments are replete with the invisible force of the soul.
The exhibition is the latest in an intermittent series of Luxembourg & Dayan spotlights on leading contemporary artists whose work inspires fresh thinking about connections between current and historical tendencies in art.
Interior Life will remain on view through April 20, 2019.